Part of Games Inferno's philosophy is that multiplayer games should be easily accessible across multiple platforms.

Games Inferno Limited (GI) is part of a multi-million pound investment in Telecommunication infrastructure, constructed to provide an unparalleled platform for game servers and services. GI has a dedicated data centre built on telecommunication standards for high performance and resilience.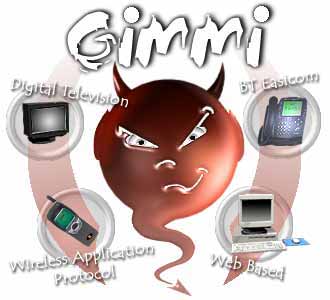 GIMMI - Games Inferno Multiplayer Multi-platform Initiative has being launched to utilise this state of the art infrastructure. GIMMI will provide games players not only with access to high performance game servers, but also provide multi player multi platform facilities. As part of the initiative we have achieved the following:

The new infrastructure has been commissioned with over 150 games servers being available to the gaming community. With additional facilities to be released soon.


Fantasy Fighter the first in house developed multi-player multi-platform game has been launched on WAP, WEB and the BT Easicom screen phone.


Conquestador a multi-platform multi-player game, developed in conjunction with K.J.C Games, has been launched on the WEB and the BT Easicom system.

The facilities and services we can offer to publishers and game developers within the UK are, in our opinion, unique. We have experience and/or can provide expertise in the following areas:

Working with game developers and publishers.


Provision of a fully operational state of the art telecommunications standard infrastructure.


A dedicated team of developers.


Graphic designers.


A network management team.


Dedicated "Customer Branded" network and server facilities.


Business executives with the combined expertise to bring multi play games to multi platforms.

If you are interested in what we can offer, then contact:


Stephen White
Managing Director
Games Inferno Limited
Bracken House
Charles Street
Manchester
M1 2BD

Tel. 0161 950 6728
Fax. 0161 661 0030
steve.white@gamesinferno.com